Ceiling fans come in a myriad of styles, from modern and contemporary to classic traditional designs. Some popular types include:
Ceiling fan type
Hugger Fans
These fans are mounted directly to the ceiling without a downrod, making them ideal for rooms with low ceilings. They provide powerful air circulation while taking up minimal space.
Dual Motor Fans
This type of fan uses two separate motors to provide even more powerful air circulation. Each motor can be controlled separately, allowing you to customize the airflow in your room.
Outdoor Ceiling Fans
These fans are designed specifically for outdoor use and feature waterproof materials that make them a great choice for decks, patios, and gazebos.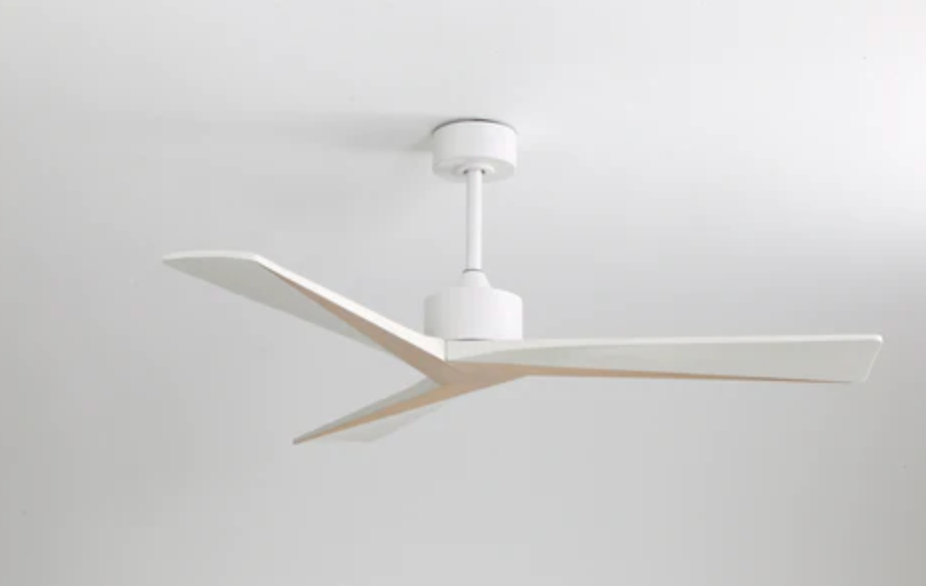 Light Kits
Many ceiling fans come with light kits that are designed to provide additional lighting in a room. They're available in a range of styles and finishes to match your existing décor.
Remote Control Fans
This type of fan comes with a remote control for convenience. You can control the speed, light, and other features from a distance, allowing you to adjust the fan without ever having to leave your seat.
Service life of ceiling fan
For ceiling fans, there is generally no fixed service life. It depends on the daily maintenance and maintenance. Generally speaking, ceiling fans are used for 10-20 years, as long as the maintenance is in place, this is perfectly normal.
Industrial Fans
These fans are large and powerful, making them ideal for warehouses or industrial buildings that need extra air circulation. They come with special safety features like automatic shutoff switches
Ceiling fan quality
When it comes to quiet ceiling fans quality, there are a few factors you should consider. Look for fans with robust motors and durable blades that won't rust or warp over time. Check if the fan includes additional features like dimmer switches, reverse settings, and noise-reduction technology. Additionally, look for products that come with a manufacturer's warranty, make sure to read the fine print to ensure that you know what is and isn't covered. Additionally, look for a fan with blades featuring a uniform pitch angle. This helps minimize noise and increases air circulation throughout the room. Lastly, consider investing in a ceiling fan that comes with Energy Star certification as this will save you money on your energy.
Ceiling fan installation
Ceiling fan installation is just as straightforward. First, turn off the power to the electrical circuit that will be used to install the fan by switching off the appropriate breaker on your home's main circuit panel. Then, use a stepladder or ladder to reach the area where you'll be installing the ceiling fan. Once in position, attach mounting bracket to the outlet box that is rated for ceiling fan installation. Secure it to the joists with mounting screws, if necessary. Next, attach the hanger ball assembly to the bracket, and then connect the wires from the fan to those coming from your electrical circuit. Lastly, hang the fan motor on top of hanger ball assembly, attach blades and light kit, turn on the power and enjoy your newly installed fan!
For extra safety and convenience, you may want to install a ceiling fan remote control. First, mount the receiver in a hidden area near the living room ceiling fan using screws or mounting brackets. Then, connect the wires from the receiver to those coming from your electrical circuit. Finally Once the receiver is connected, mount the transmitter on the wall near your fan. Finally, turn on the power and use your new ceiling fan remote control!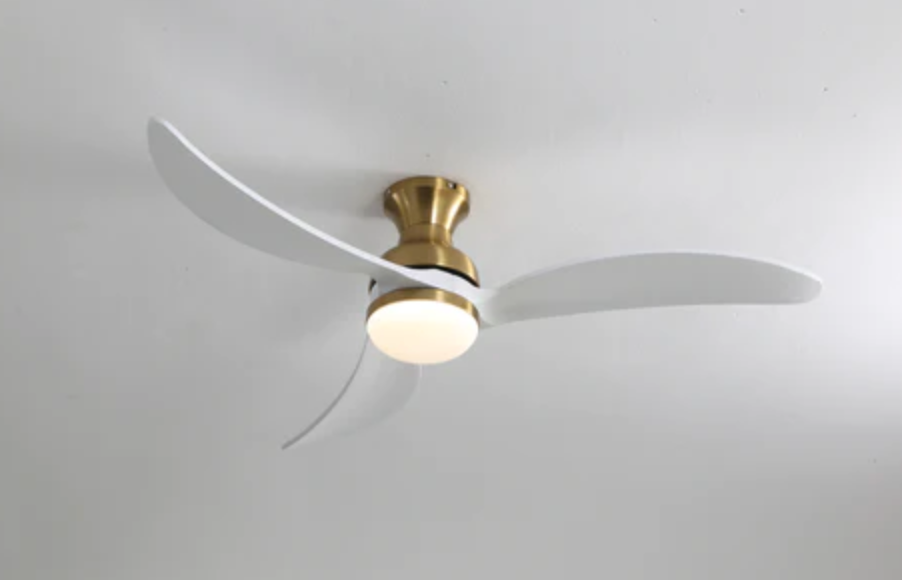 People also ask these questions
What kind of ceiling fan gives the most air?
What type of ceiling fan moves the most air? A flush-mount ceiling fan with a high CFM will move the most air for you. You'll want to look for a high-flow model that has a 7000 CFM rating at the minimum if you want a lot of air movement in your room.
How many blades on a ceiling fan make the best airflow?
And, as we discussed above, the more blades a fan has, the quieter it will be. However, more blades can increase drag on the motor. Most ceiling fans deigned for the home come with 4 to 5 blades for the ideal balance between the amount of air circulated and the amount of ambient noise.
What happens if ceiling fan is too big for room?
A ceiling fan that's too big will overpower the room's design and visually pull the ceiling downwards; a fan that's too small won't properly circulate the air. Follow these ceiling fan size guidelines for the right proportions.
Is it better to have one big or two small ceiling fans?
In general, rooms that are larger than 20' x 15' will be better served by 2 moderate size ceiling fans rather than 1 large fan. Rooms that are a bit smaller but have much higher ceilings can also use 2 fans for better circulation.
It's essential to take all necessary safety precautions when installing a wooden ceiling fan or other electrical device. Always refer to manufacturer instructions and consult with a qualified electrician if you have any questions.