Are you looking for the best type and style of ceiling fan for your property? If so, you'll find this article useful in choosing a ceiling fan style.
In addition to serving as a practical source of air circulation, ceiling fans enhance a room's overall aesthetic.
However, the market is filled with various ceiling fan designs, making it difficult to choose the best one.
In this article, we'll discuss the main types of ceiling fans and why it's crucial to pick the appropriate ceiling fan design to ensure it complements your room and serves your needs.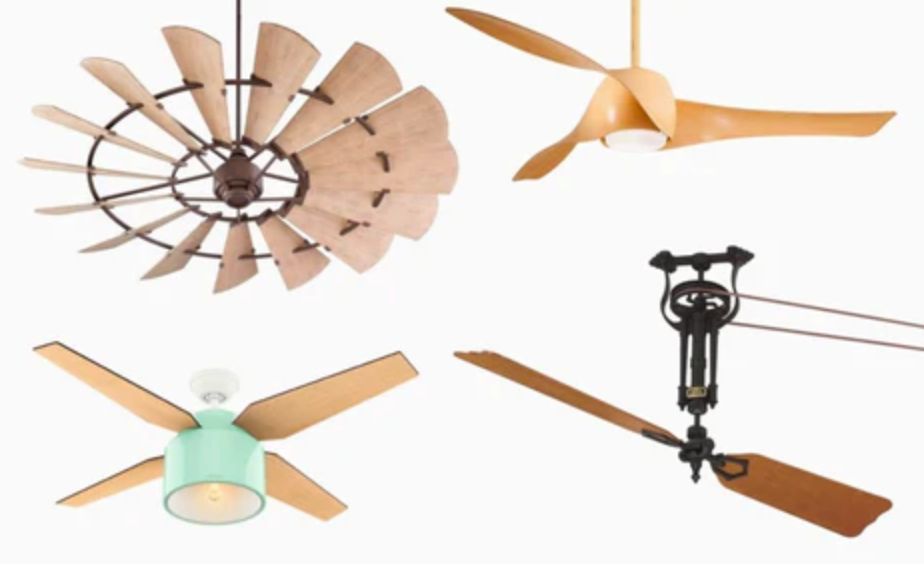 5 Major Types of Ceiling Fans
Following are the five major types of ceiling fans that a reliable company like us provide:
· Modern: The designs of modern ceiling fans are streamlined and cutting-edge. They have simple design elements, few functionalities, and frequently have LED lighting. For contemporary and minimalist homes and environments, these fans are perfect.
· Farmhouse: The rustic and cozy designs of farmhouse ceiling fans. They frequently have wood blades, distressed finishes, and industrial-style accents. These fans are ideal for rustic or country-style houses and other settings.
· Traditional: Traditional ceiling fans frequently include elaborate detailing and decorative accents. They have a classic style. These fans are perfect for rooms with a more formal or classic decor style.
· Caged: Caged ceiling fans have an enclosure or cage around the motor and blades. They are perfect for rooms with a more raw or practical sense because they frequently have an industrial look.
· Unique: Eclectic and odd designs characterize unique ceiling fans. They might have surprising forms, unusual finishes, or strange materials. These fans are perfect for rooms with a more artistic or bohemian vibe.
Importance Of Choosing The Right Ceiling Fan Style
For the ceiling fan to fit your space and satisfy your demands, it is essential to select the appropriate style. The improper ceiling fan can look out of place in your space or conflict with your decor.
Moreover, various ceiling fan designs are created to satisfy various functional requirements, such as maximizing air circulation or harmonizing with a particular interior design theme.
You can make sure that your ceiling fan works properly and contributes to your room's overall design aesthetic by picking the appropriate style.
Tips to Select the Right Fan Style
You can pick the perfect ceiling fan style by following these tips:
Tip # 01 – Match the Fan Style with Room's Décor
It's crucial to coordinate the ceiling fan's style with the general decor of the area when choosing one.
For instance, a sleek and basic modern ceiling fan can be the ideal choice for a modern or contemporary room.
In contrast, a distressed-finish fan with wooden blades would work well in a room decorated in a rustic or farmhouse design.
Tip # 02 – Coordinate with Furniture
Another important factor to consider is the room's current furnishings and accents when selecting a ceiling fan style.
For instance, a fan with a comparable finish might go nicely in a room with a lot of dark wood or metal accents. Alternately, if your room is decorated with strong, bright colors, a fan with a neutral finish and a straightforward design might be a better option to bring everything together.
Tip # 03 – Create a Focal Point
The ceiling fan can be a focal point in the area and complement the room's decor and style. For example, a distinctive or eye-catching ceiling fan can capture focus and establish a focal point in a wide, open living room. A fan with an uncommon shape or finish, especially a striking design element like big blades or elaborate embellishments, can achieve this.
Tip # 04 – Consider Room's Function
It's crucial to consider the room's main use when choosing a ceiling fan style. The appropriate ceiling fan can assist in meeting the functional needs of various rooms. For instance, you might choose a fan with a quiet motor and dimmable lighting for your bedroom, while you might prefer a fan with a greater speed setting and brighter lighting for your kitchen.
Tip # 05 – Consider Ceiling Height
When choosing a ceiling fan, it's important to consider the room's function as well as the ceiling height and blade span. A longer downrod may be needed in a room with a high ceiling to provide optimal airflow, whereas a fan with a flush mount or low-profile design may be needed in a low ceiling. To effectively circulate air, the fan's blade spread should also be appropriate for the size of the room.
Tip # 06 – Consider the Room's Lighting
The lighting requirements of the space are a crucial consideration when choosing a ceiling fan model. While some ceiling fans have built-in lighting fixtures, others do not. A fan with an integrated lighting fixture can be the best option if the space needs more lighting. In contrast, if the room has sufficient illumination already, a fan without an attached lighting fixture can be a preferable option to prevent flooding the area with light.
Tip # 07 – Analyze Your Style
Regarding house decor, everyone has a unique aesthetic and set of preferences. Some people choose a sleek, modern appearance, while others favor a more ornate, classic appearance. It's crucial to consider your tastes and style when choosing a ceiling fan style to ensure the fan blends in with your home's overall design theme.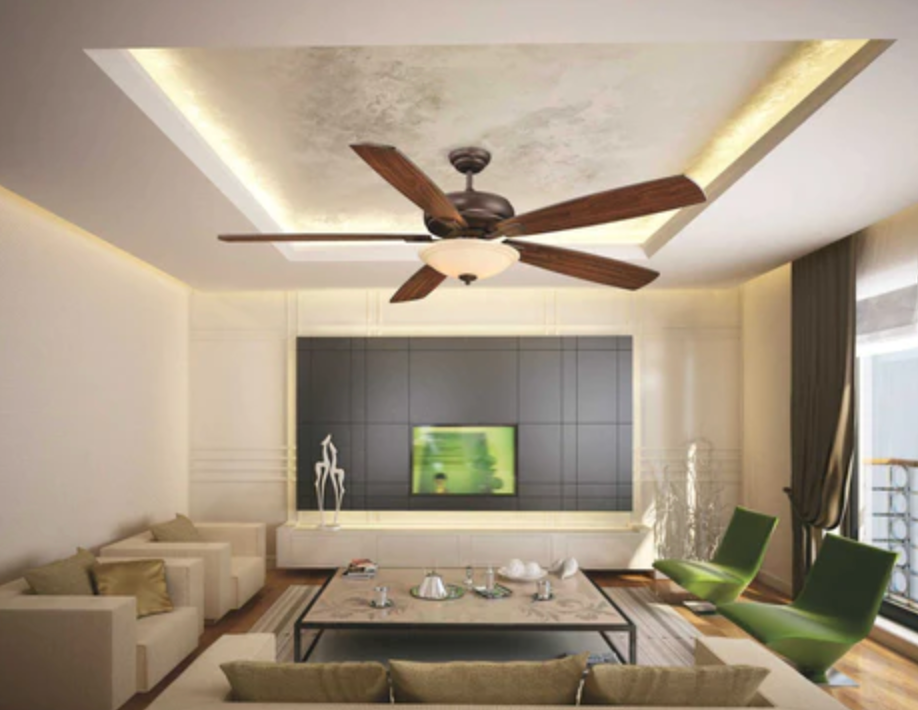 Consider the design features you are drawn to in other home decor sections when choosing a ceiling fan style that complements your unique taste. For instance, a fan with a metallic finish can be a wise choice if your home has a lot of metallic accents. A fan with wooden blades can be the ideal choice if you like a more organic and natural appearance. To ensure that the fan enhances the room, it's also crucial to consider the space's color scheme and overall design aesthetic.
Tip # 08 – Strike a Balance between the Fan's Appearance and Function
While choosing a ceiling fan that complements your personal preferences and style is crucial, it's equally important to pick one that is both attractive and practical. The fan should efficiently distribute air around the space and offer the right amount of brightness. It should also boost the room's aesthetic appeal and blend in with the room's general design aesthetic.
Conclusion
When it comes to both function and design, picking the appropriate ceiling fan style is crucial. It's crucial to take into account the design, purpose, personal tastes, and style of the room, as well as the practicality and visual appeal of the fan. By taking into account these elements, you may choose a fan that satisfies your functional requirements while also boosting the room's overall design aesthetic.
It's crucial to take your time and conduct thorough research before choosing a ceiling fan style. Look for a fan that not only complements your preferences and personal style but also fulfills the functional requirements of the space. Don't hesitate to approach friends or family members who have just bought a ceiling fan for recommendations or seek extra advice from a qualified interior designer.
In conclusion, choosing the proper ceiling fan style can significantly alter a space's overall appearance and ambiance. You may pick a fan that satisfies your demands and improves your home's design aesthetic by considering the room's decor, function, personal style, and preferences, as well as the functionality and aesthetic appeal of the fan.
Sofucorfan has a large selection of ceiling fan types to pick from, including Modern, Farmhouse, Traditional, Caged, and Unique
So, if you're in the market for a new ceiling fan, you can rely on us to get the best ceiling fans.
We guarantee you'll find a fan that completely satisfies your aesthetic preferences and practical requirements. Feel free to get in touch with us.