Ceiling fan rotation and speed are two important aspects to consider when operating a ceiling fan. To maximize air circulation, it is recommended that the fan be operated in a counter-clockwise direction during summer months and clockwise during winter months. Furthermore, the fan speed should be adjusted according to your preferences. Generally speaking, higher speed rotation will provide more air circulation than a slower speed, but noise levels should also be taken into consideration. To optimize air circulation and minimize noise levels, it is recommended that the fan be set to medium or lower speeds during summer months and higher speeds during winter months. Additionally, it is important to ensure that the fan's blades are properly balanced and that any wobbles or vibrations are eliminated, as these can affect air circulation. Finally, to ensure efficient operation of the ceiling fan, the blades should be regularly cleaned and the motor checked for proper lubrication. By following these simple tips, you can enjoy consistent air circulation throughout your home all year round.
Ceiling fan mounting box
A ceiling fan mounting box is designed to secure a ceiling fan to the joists of your home's structure. This device allows for easy installation and can help ensure proper positioning for optimal air circulation and safety. The box is usually attached directly to an existing electrical junction box and will provide support for the weight of the fan assembly, as well as provide a stable base for mounting the fan. Ceiling fan mounting boxes come in various sizes and shapes, so it is important to measure your space before purchasing one. Additionally, most ceiling fan mounting boxes are designed to fit standard electrical junction boxes, so make sure the box you purchase matches up with the dimensions of those boxes. Some ceiling fan mounting boxes are available in a variety of materials, including metal and plastic. It is important to select the appropriate material for your ceiling fan mounting box based on the weight of the fan, as well as any other factors such as moisture resistance or fire ratings. Installing a ceiling fan mounting box can be done in just a few steps with simple tools, making it an easy and accessible do-it-yourself project. First, locate the joists in the ceiling where you would like to mount your fan. Next, mark the location of the mounting box and use a drill with a hole saw bit to make four pilot holes into the joists. Then, secure the mounting box in place with screws or nails, being sure to use the appropriate size screws or nails based on the weight of the fan. Finally, attach the ceiling fan to the mounting box using the provided hardware and follow any additional instructions included with your ceiling fan.
Ceiling fan ideas
Ceiling fans can be a great addition to any home and offer many benefits. They provide cooling in the summer, circulate air and increase airflow, reduce energy costs, and add an extra layer of style to your room's decor. When it comes to ceiling fan ideas, there are plenty of options to choose from.
For a modern touch, you can go for sleek, contemporary ceiling fans with metal finishes and streamlined blades. If you prefer something more traditional or rustic, opt for wooden-blade models with intricate carvings or decorative accents. If you want to make a statement in your space, consider installing multiple ceiling fans in a variety of shapes and sizes. Opt for bright colors to draw the eye, or keep things neutral and classic. You can also consider fans with unique blade shapes, such as oval or even upside-down options.
For an added bonus, you can look into installing a remote-controlled ceiling fan — these can be adjusted from anywhere in the room.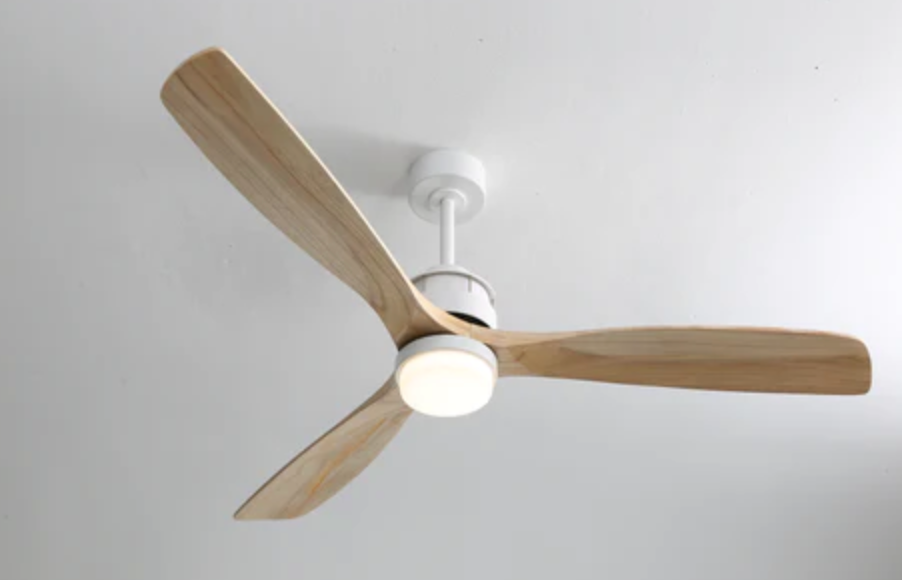 Ceiling fan cleaner
Ceiling fan cleaners are a great way to get your fans looking and running like new. These cleaners will eliminate dirt, dust, and other debris that can build up on the blades of your fan over time. Most ceiling fan cleaners come in an easy-to-use aerosol spray or foam formula, which makes them incredibly simple to use. Simply spray the cleaner onto the fan blades and let it sit for a few minutes before wiping with a soft cloth to restore your fan's luster. Ceiling fans can become quite grimy over time, so using an effective ceiling fan cleaner is the best way to ensure they are running smoothly and looking great.
This article tells you more information about ceiling fan from 4 aspects, just read it carefully.