2023 is set to bring some interesting changes in ceiling fan trends. Ceiling fans are becoming increasingly popular as a low-cost, energy-efficient way to cool down homes and businesses. As technology advances, manufacturers are introducing new features, such as LED lighting and app-based control systems for added convenience. Homeowners have more options than ever to customize their ceiling fan look and experience. Here's a look at some of the latest and most exciting trends in ceiling fans for 2023:


1. Smart Fans
Smart fans are connected to Wi-Fi, enabling homeowners to control their fans with voice commands through Alexa or Google Assistant. They have automated programming options that can be set for different times of day and can even adjust the speed based on temperature.


2. DC Motor Fans
These energy-efficient fans use a fraction of the electricity used by standard AC motor fans, which dramatically reduces energy costs. They are also up to 75% quieter than traditional ceiling fans, providing a more peaceful atmosphere in any living space.


3. Dual-Motor Fans
These fans feature two motors, one for air circulation and the other for light operation, allowing both to be operated separately at different speeds depending on user preference. They are also popular for their architectural styling that adds a modern look to any room.


Ceiling fan with light
Ceiling fan with light is a great way to keep your room cool and well lit. It offers both the benefits of cooling breeze and bright light with one appliance. Indoor ceiling fans come in various styles and colors, so you can find one that suits the design of your home. They also come in different sizes, which allows you to choose the perfect fan for your room size and décor, get it installed by a professional electrician, and enjoy the cool air and well-lit room.
Ceiling fan and lights are energy efficient as they consume less electricity than other cooling systems. They offer great value for money as they require minimal maintenance and last for many years. Additionally, ceiling fans with lights provide you with an additional light source, making it easier to move around in the dark. However, you should remember to switch off the fan when not needed for optimal energy efficiency.
Ceiling fans with lights also come with different speeds and blades options, so you can customize according to your needs. Moreover, they are easy to maintain as all you need to do is regularly dust the blades, clean the light bulbs, and check if the fan is running smoothly.
In conclusion,wireless ceiling fan offer you both cooling breeze and bright light for your room. They are energy efficient and easy to maintain as well. So get one today and enjoy a cool, well-lit room!


Ceiling fan power consumption
Ceiling fans are highly efficient appliances and typically use much less energy than other heating or cooling options. The power consumption of a typical ceiling fan is around 50 watts, but can vary significantly depending on the size and speed of the fan. To put this into perspective, a standard 100 watt light bulb uses twice as much electricity as a ceiling fan.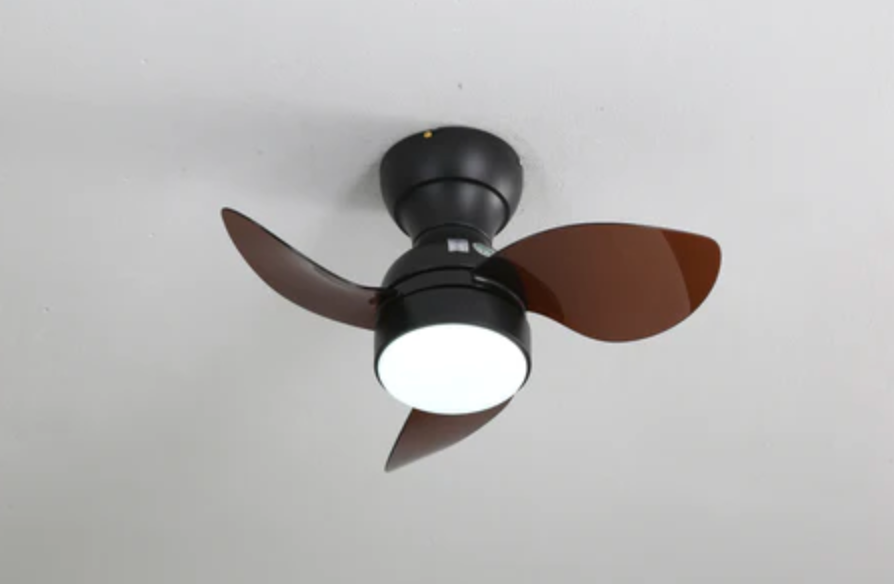 60 inch ceiling fans are most efficient when used in combination with an air conditioner or other cooling method. The fan helps to circulate the cool air throughout the room, increasing its effectiveness and reducing your energy costs. Additionally, many ceiling fans come with thermostat settings that allow you to adjust the speed of the fan to match the temperature and humidity in your room. This will help ensure you are getting the most out of your energy consumption.
To further reduce blade fan power consumption, use a fan with an Energy Star rating or one that has been certified by the U.S Department of Energy (DOE). These fans have been tested to meet strict performance standards and can save up to 50% in energy costs. Additionally, setting your luxury ceiling fans to turn on only when necessary will also help reduce electricity usage.
It is important to remember that the power consumption of a bedroom fan with light depends greatly on its size, speed, and other features. If you are looking for ways to cut down on energy costs, it is important to shop carefully and choose a fan that fits your needs. With the right model, you can enjoy comfortable air circulation while saving money on electricity costs.


Ceiling fan installation cost
The cost of a 5 blade ceiling fan installation depends on the type and size of the fan, as well as the complexity of the job. For instance, installing a small, basic fan will be less expensive than installing a larger, more complex model. The complexity and difficulty of the wiring may also affect the overall cost. On average, you can expect to pay anywhere between $150 to $300 for ceiling fan installation. Prices may go up if the wiring is particularly difficult or if you need a more specialized type of fan. Labor costs vary greatly from region to region, so it's best to get an estimate from your local electrician before beginning any project.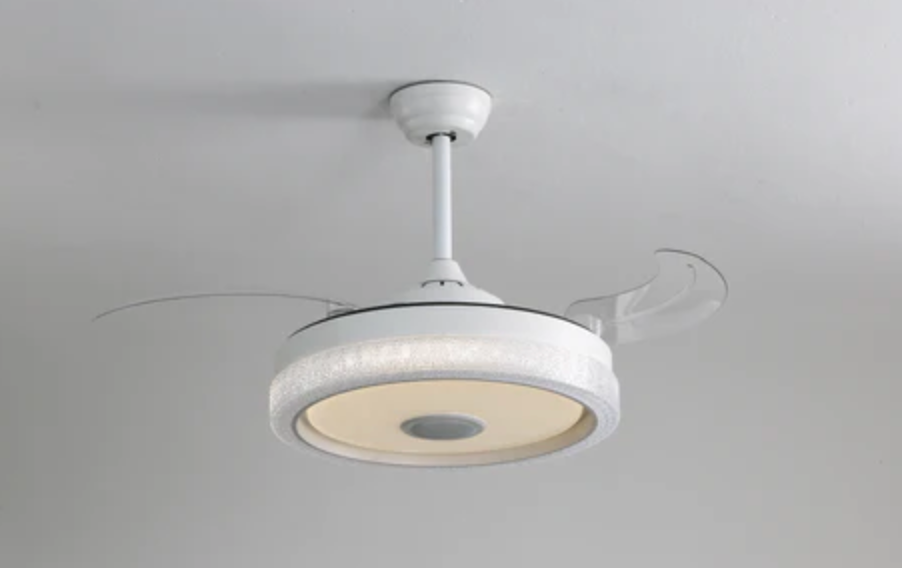 It' s also important to consider the added cost of parts when estimating the total installation cost. Depending on the type and size of fan you choose, additional parts such as mounting brackets, electrical boxes, wiring tools and switches may be needed. Additionally, if your ceiling is higher than 8 feet or has an angled slant, you may need to purchase extra extensions or mounting adapters.
It's always a good idea to consult an electrician before attempting any ceiling fan installation, regardless of the complexity and difficulty of the job. An experienced professional can give you the best advice regarding parts and materials needed and provide accurate estimates for labor costs. With proper preparation and planning, you can ensure that your ceiling fan installation job is a success.
Finally, always remember to read and follow the instructions that come with any ceiling fan for optimal performance and safety. With proper preparation and planning, you can ensure that your ceiling fan installation job is a success.